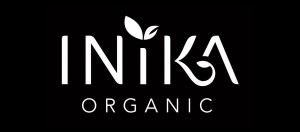 INIKA Organic – The Story So Far…
INIKA Organic is a luxury natural cosmetics brand that produces Certified Organic Makeup.
All INIKA Organic products are 100% Certified Vegan, Certified Halal and Certified Cruelty-Free.
INIKA Organic products do NOT contain harsh chemicals, talc, genetically modified ingredients, parabens, bismuth oxychloride, harmful preservatives, fillers, mineral oils, fragrance or petrochemicals!
INIKA Organic is suitable for all ages and skin types, incl those with allergies and sensitivities.
Experience the lightweight feeling, natural scent and kaleidoscope of colours from the purest colour pigments.
For more info and details on full retail line, including Professional In-salon Treatments please call 07 55006737 or email us on info@aromabeautytherapy.com.au