October 2019 – Micro-needling CIT
October 2019 saw the introduction of Micro-needling CIT (Collagen Induction Therapy) with MESO CIT Serums using the latest device in skin needling, NANOPORE STYLUS 02. Micro-needling delivers instantly firmer, smoother skin. Known for its incredible ability to stimulate collagen and elastin, delivering real results, improving uneven skin tone and acne scarring, and overall skin rejuvenation.
No anaesthetic required
No downtime
Device and linear needles on ARTG Register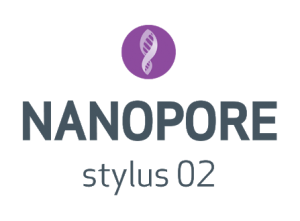 Omnilux LED Light Therapy 'Meet The Expert' series as seen on Facebook and Instagram – August 2017
Regan Thomson is the Owner of AROMA BEAUTY THERAPY CLINIC located in beautiful Runaway Bay on the Gold Coast. Regan has worked with OMNILUX for many years and loves the results it delivers for her clients.
"The treatment of ageing and challenging skin conditions has been my passion for the past 35+ years, and my best investment has been the #OMNILUX machine. Omnilux LED Light Therapy heals the skin, delivering optimum results for my clients every time!" says Regan.
#omnilux #meettheexpert #aromabeautytherapyclinic
Backed by over 40 Clinical White papers, Omnilux LED Light Therapy is the 'gold standard' in LED. Clinically proven to stimulate collagen production, increase blood flow, promote healing and increase hydration levels within the skin. No trauma or downtime, it yields an incredible radiance and glow every time!
DECLEOR CELEBRATES 40TH YEAR ANNIVERSARY
of Professional Aromatherapy Skincare
January 2015, in celebration of Decleor's 40th Year Anniversary, Regan Thomson won a trip to Paris and the 2014 Decleor Award for Best Performing Beauty Therapist in Australia! Decleor winners from around the world came together to celebrate this remarkable event, where badges, certificates and generous gifts were given in appreciation for service.
At the Gala Presentation Evening, pictured here with Decleor founder, Madame Solange Dessimouliet.
Decleor Institute in Paris.